"GHOST BROTHERS" Premieres Tonight on Destination America!
TONIGHT: DESTINATION AMERICA PREMIERES A FRESH TAKE ON GHOST HUNTING WITH 'GHOST BROTHERS' AT 10/9c
Destination America hosts screenings in allegedly haunted locations in Atlanta and New York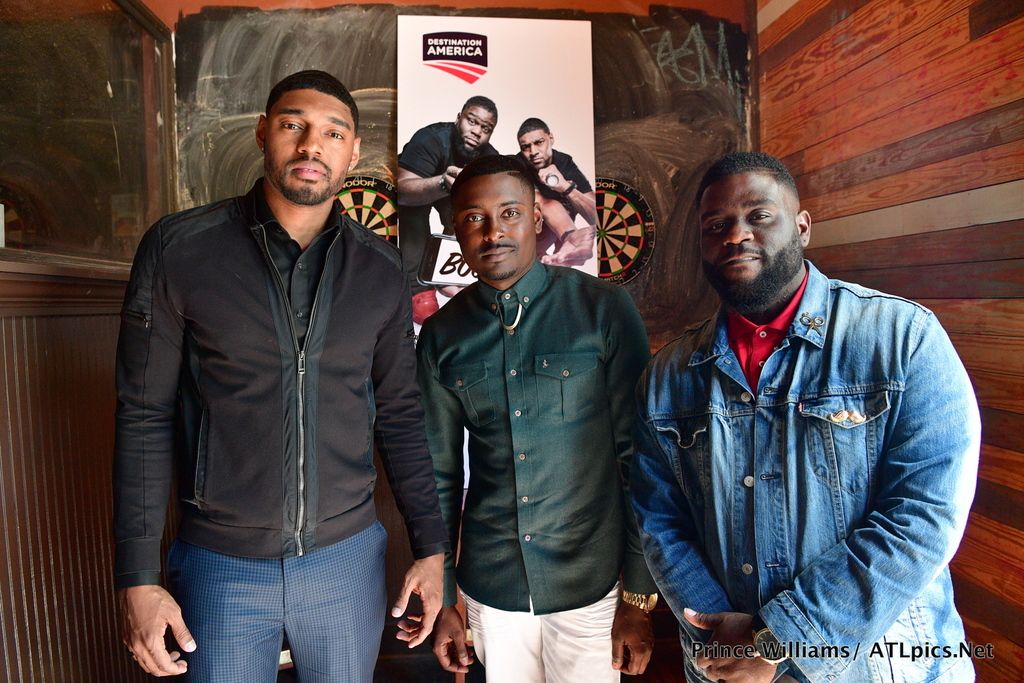 Juwan Mass, Dalen Spratt and Marcus Harvey – pictured here at Graveyard Tavern in Atlanta – are the new faces of ghost hunting
Credit: Prince Williams (ATL); Bernard Smalls (NYC)
'Rickey Smiley For Real' Returns May 10
Lil Wayne and 2 Chainz to Headline the BET Experience June 23-26, 2016
Destination America Presents 'GHOST BROTHERS'
(Atlanta, GA) – April 15, 2016 –

"Ghost Brothers" follows three best friends- all raised in religious households – who take their healthy curiosity and passion for the paranormal to the next level. The trio tour a series of haunted houses throughout the U.S. to uncover the history and the truth behind the local tales.

#GhostBrothers premieres tonight at 10/9c on Destination America (@DestAmerica).

WATCH A SNEAK PEEK OF THE PREMIERE EPISODE!