IamG – 100 Grand ft. Iamsu!
IAMG AND IAMSU!
PREMIERE MUSIC VIDEO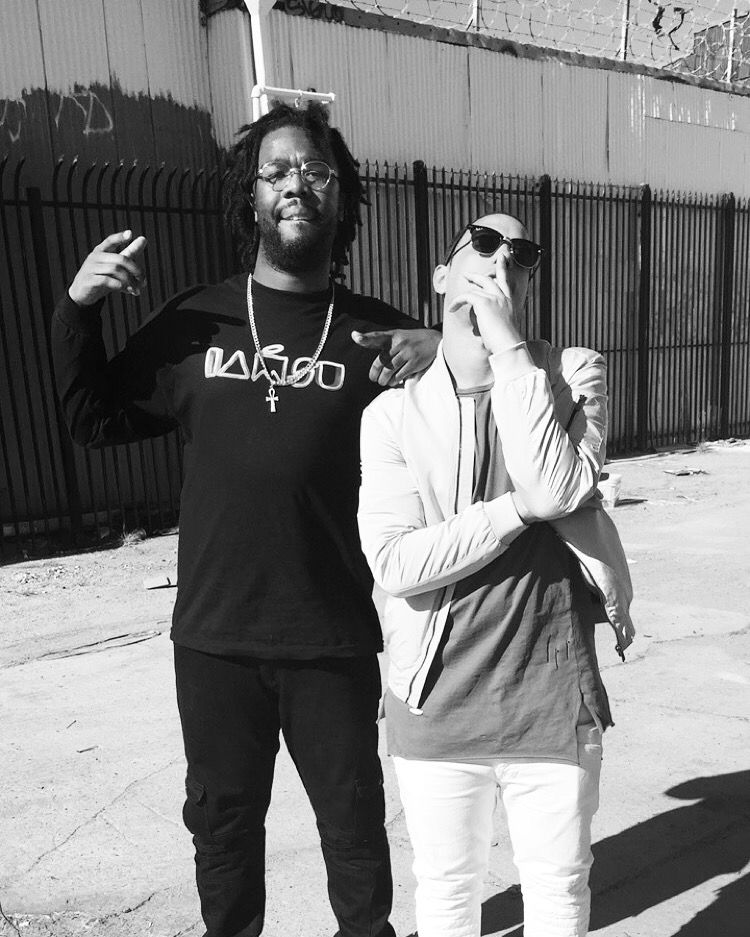 Multi-talented New Jersey hip-hop artist IamG recruits West Coast rapper Iamsu! for "100 Grand," the lead single from his forthcoming debut EP Mia Vita. With production by D&D, the feel good club banger just hit the radio airways and is gaining momentum at Urban and Rhythmic stations in New York, California, Georgia, Nevada, Tennessee and many others. With Chucky Millions behind the camera, the music video captures the carefree out-of-body feeling behind the club anthem.
Related Links:
IamG says, "Being from the East Coast, I have a lot of respect for Iamsu! as one of the West Coast leaders for the new school. I'm thrilled he jumped on my first single and co-signed 100 Grand with me."   
"100 Grand is more than just about the money, it's a feeling," explains IamG. "When you're in the club partying without a care in the world; you can have the world. In most cases wherever you go, 100 Grand is enough to buy anything but most importantly, you're enjoying yourself." 
Stay tuned as IamG is putting the finishing touches on his EP Mia Vita and will hit the road again for more live shows. Recently, IamG was on the road with Mike Stud opening up for the Back2You national tour where he performed in Dallas, Houston, Austin, Tampa, Charlotte, Pittsburgh, Boston, New York, Philadelphia among many others. Fans can find exclusive footage on his Facebook and Twitter page.
IamG – SOCIALS:
ABOUT IamG:
While most ambitious, career conscious college students were pursuing internships, IamG was getting in real work as an MC, performing on DJ Whoo Kid's Shadyville University tour and getting covered by major college blogs, BroBible and GoodMusicAllDay. The 2013 Syracuse University Music Business major graduate is taking his grind to the next level with the release of his latest project, Mia Vita EP.
IamG didn't began to take music seriously until his last year of high school. Prior to that, he was focused on being one of the star players on the renown soccer team for New Jersey's prestigious Pingry School. During his senior year, the team ranked seventh in the country in addition to scoring country championships and state titles. After competing in Spain, Czech Republic, Italy, and Germany as well as becoming the starting goalie, IamG was extended an opportunity to play professionally for Bayer Leverkusen in Germany, but his parents insisted that he attend college instead.
Influenced by the likes of Jay Z, Notorious B.I.G., KRS-One, Big L, Drake, Lil Wayne and IamG's father's playlist (Earth, Wind & Fire, Parliament Funkadelic, Salt N Pepa), IamG began creating his own music. "I started making these freestyle videos and stuck with it and got better and better," he said. He enrolled in Syracuse and majored in Music Business while continuing to hone his rapping. By his sophomore year, Chris Webby, his friend and fellow rapper, referred him to DJ Whoo Kid from 50 Cent's G-Unit Records. Whoo Kid invited IamG to join the Shadyville University tour where he hit the road 15 days a semester. During his junior year, he began touring with Mike Studd. He wrote his thesis on the merger of hip-hop and West Indian culture, taking more inspiration from his father's Jamaican roots.
The Mia Vita EP captures the party energy of his early mixtapes The Movement and Ain't Nothing To It as well the perspective of a successful independent artist with several stints on the road under his belt. "This EP is the starting point of the new IamG," he said.