Maxwell Presents 'A Night At The Symphony'
Working on the arrangements right now for "A Night At The Symphony" with the National Symphony Orchestra and the Atlanta Symphony Orchestra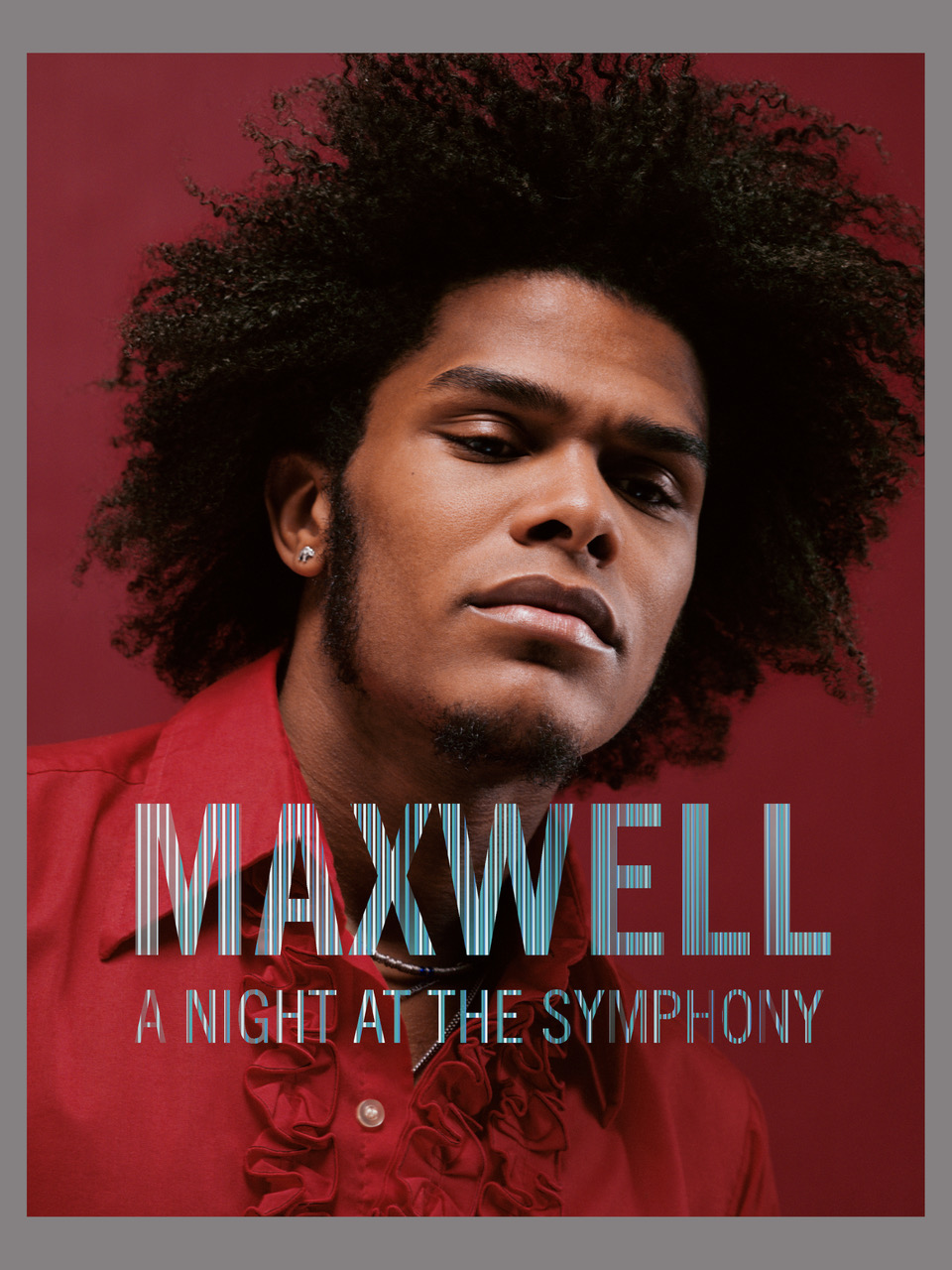 Soul star Maxwell presents "A Night At The Symphony," his first-ever symphonic shows this fall, joined by world class orchestras augmented with veterans of his longtime band. Maxwell, who's known for his meticulous attention to detail in his music, is re-arranging his songs in collaboration with the 96 member National Symphony Orchestra and the Atlanta Symphony Orchestra respectively, for a three-night residency at Washington D.C.'s John F. Kennedy Center for the Performing Arts September 18, 19 and 20, and a one-night show at the Cadence Bank Amphitheatre at Chastain Park in Atlanta on September 27th.

Of this exciting milestone, the iconic musician says, "Never in my wildest dreams did I think that what started when I was 16 years old would take me to such a prestigious experience, to be on stage with two of the best orchestras around. It's my greatest joy to announce that I will be playing songs from my catalogue which I'm re-arranging for your symphonic pleasure."

Maxwell will be taking the stage with his creative partner Hod David and other members of his band. The Brooklyn native will perform reimagined orchestral versions of songs from his hit-filled career — which include thirteen #1 R&B chart toppers — ranging from "Ascension (Don't Ever Wonder)" and "Sumthin' Sumthin" to "Pretty Wings" and the recent "Lake by the Ocean."

Kennedy Center 

Ticket Information HERE

Tickets ($39-$149) are available now to Kennedy Center members and are on sale now to the general public. Purchase at the Kennedy Center Box Office, online at kennedy-center.org, and via phone through Instant Charge, (202) 467-4600; toll-free at (800) 444-1324. For all other ticket-related customer service inquires, call the Advance Sales Box Office at (202) 416-8540.

Cadence Bank Amphitheatre at Chastain Park 

Ticket information HERE

Tickets ($45-$165) are currently on sale to the public. Purchase at the Woodruff Arts Center box office, through Ticketmaster, or on online at aso.org/special.