Olatunji Drops Debut Album 'Awakening'
SOCA STAR OLATUNJI
DROPS DEBUT ALBUM
AWAKENING
Album Now on Pre-Order, Available Worldwide on July 1, 2016 from FOX FUSE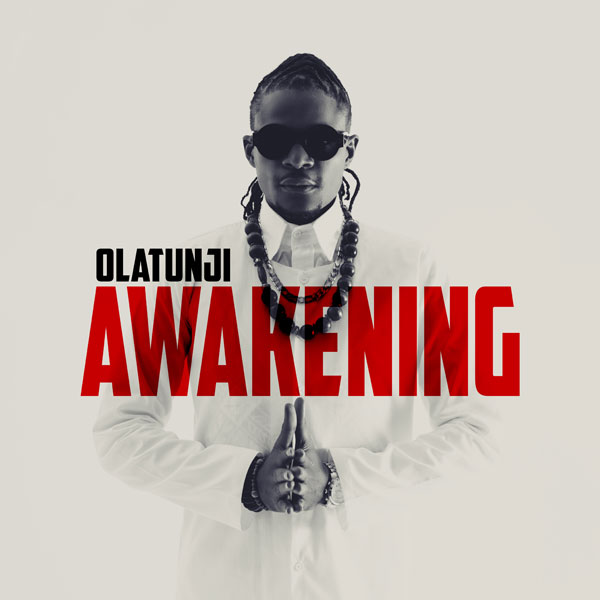 FOR IMMEDIATE RELEASE
New York, NY (FOX FUSE) – Trinidad and Tobago's shining star Olatunji Yearwood sees the international release of his highly-anticipated debut album Awakening, available worldwide from all major digital retailers on July 1, 2016, with pre-order available now, from FOX FUSE. Olatunji is famous for delivering pulsating performances and versatile vocals, and his slew of hits from the recent Trinidad Carnival seasons have catapulted him to fame locally and internationally, crossing him beyond Caribbean borders. He exploded globally in 2015 with his AfroSoca hybrid smash "Ola," after winning the 2015 International Groovy Soca Monarch Competition -Trinidad and Tobago's premier annual musical competition, with the blockbuster fusion tune. In fact, Olatunji is the very last International Groovy Soca Monarch champion, as the competition has since changed its format. He launched his prolific career in music back in 2002, and won Trinidad's Junior Calypso Monarch title in 2003, at the age of 17.
Related Links:
Sean Kingston- All I Got "REMIX" Feat Migos
Mighty Casey With Knight Blade – Cocaine Business (CIA's Secret War In JA)
Since gaining widespread popularity from Africa to America, Olatunji has become the face of the emerging and popular genre-bending sound known as AfroSoca, which as its name suggests, marries traditional African beats with contemporary soca rhythms. He delivered another AfroSoca earworm for the 2016 Trinidad Carnival season with "Oh Yay," which is the most popular soca track of 2016 – on radio, at fetes and festivals. It is also the most-viewed soca video on YouTube for the 2016 season, racking up over three million views and counting (even as an audio-only video), since its release on the global platform.
Olatunji Yearwood
Boasting 17 sizzlers that include long-time favorites and new hits, this collection of classics epitomizes the rebirth and awakening of Olatunji's musical journey. "Awakening is monumental not only because it stands for my name, but it also signifies a pivotal point in my journey, as my music is now packaged in an album and presented to the international audience, for the first time," states Olatunji. "I'm influenced by all kinds of flavors and genres, and as a result, my songs have something for everyone, no matter your genre nor geography. So I hope you all check out the album and enjoy my awakening. Tadow!"
Spanning the soca prism, this definitive collection pulsates with rich fusions of groovy soca rhythms and African drum beats, spiced with melodic R&B, dancehall, dance and EDM influences – making for the ultimate Caribbean crossover album. Blending native African flair with Caribbean mastery is second nature for the acclaimed singer and prolific songwriter, who recently won big at the Copyright Music Organization of Trinidad and Tobago (COTT) Music Awards, garnering the Song of the Year and Groovy Soca of the Year awards, in November 2015. His musical talent is in his genes, as he was born into an artistic family – with renowned Trinidadian composer Edward Yearwood as his father and famed Trinidian actress Mairoon Ali as his mother. His name Olatunji is a Yoruba word of Nigerian heritage that means "awake again," which birthed the title of his first major album, Awakening. Olatunji aptly teams with the world's largest soca label FOX FUSE, for his premier global studio effort.
"We are long-time fans of Olatunji's music and it is truly a dream to bring his very first studio album to the global audience," states Rhona Fox, co-owner of FOX FUSE. "It's our pleasure to work alongside such an eclectic artist, to expand the soca genre and its reach around the world," adds Zack Cohen, CEO of FOX FUSE. Awakening cements Olatunji as an international Caribbean music ambassador, and this arsenal of hits is bound to ignite playlists worldwide, guaranteeing Olatunji his rightful place in the global spotlight.
For more information on Olatunji, follow his daily moves at Facebook.com/OlatunjiMusic, Twitter.com/OlatunjiMusic and Instagram.com/OlatunjiMusic. P